TCOLC Library
WELCOME TO THE CITY OF LEICESTER COLLEGE LIBRARY!
Research consistently points to the fact that students who read for pleasure get better outcomes at school. TCOLC Library helps to create a culture where reading for pleasure is encouraged and celebrated more widely.
The library is open from 8.00am to 4.00pm each day, including before school, during break and lunch time, and after school.
Students can borrow up to 3 books for 2 weeks at a time. After the 2 weeks are up, students can either return or renew their book for another 2 weeks – just ask a librarian for help!
When books are overdue, parents/carers will receive a text or written notification encouraging them to remind their child to return the items they have borrowed. A senior member of staff will also speak to any students who fail to return items on time.
ONLINE CATALOGUE –
Click HERE to find the library's online catalogue, so you can explore what we have to offer.
If students want to know about their own loans, check due dates, write reviews or browse what there is in the school library, then they can login with their school user name and the password which is Tcolc.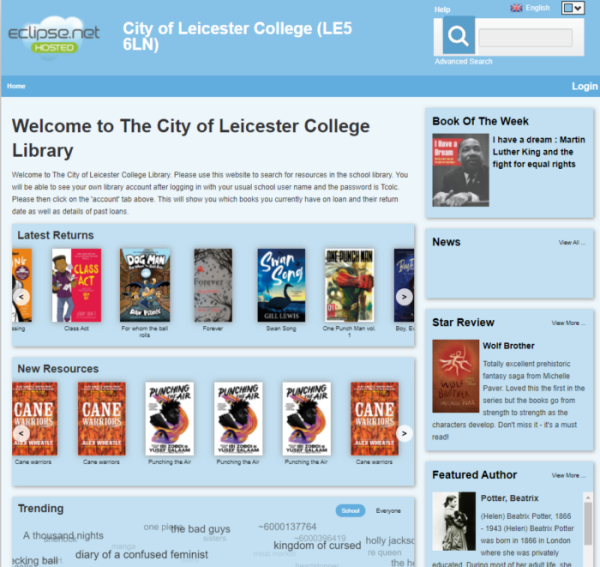 You can also explore all the links below for lots of things to read and do – including where you can find books for free online.
E-PLATFORM
ePlatform is our very own ebook library, with over 1,200 ebooks students can read for free.
Click HERE to access the ePlatform or download the app to access it anywhere, anytime, on multiple devices.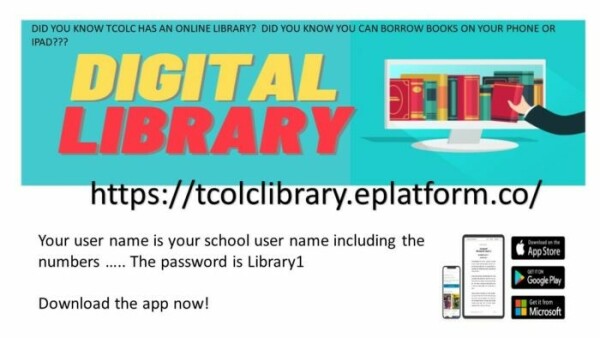 OTHER FREE BOOK SITES
There are over 60,000 free eBooks on Project Gutenberg and many are children's classics that have been made accessible in the public domain.
You'll easily find thousands of books for readers of all ages, including the classics! The free membership gives you access to five free books every month.
This fantastic site is great if you're looking for eBooks for children and teens. The extensive collection can be sorted by category and recommended age. They've also got downloadable workbooks and textbooks