Premises Hire
We have a range of facilities at our College that are available to hire for your event.
Our facilities are hired by local community groups and private individuals to host a variety of activities. We have accommodated charity events, sporting activities, dance classes, conferences, weddings, religious events and celebrations, and drama performances. We are happy to consider requests for other events or any special requirements you may have. 
Our attractive modern school building is in full accordance with disabled access requirements and we have ample car parking spaces.
OUR FACILITIES
Main Dining Area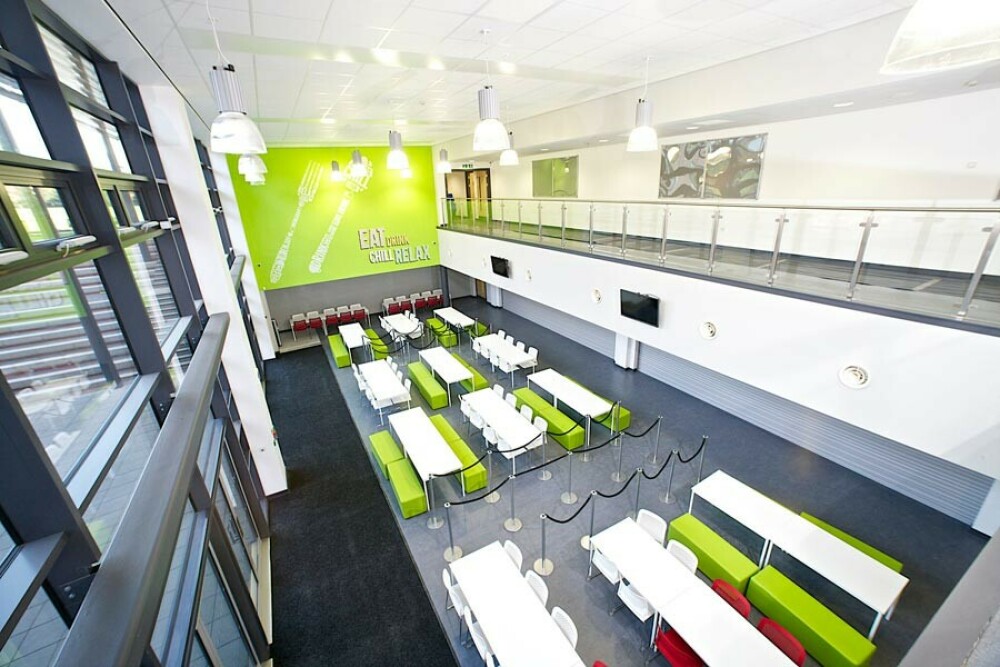 The main dining area is a light and airy design that looks out on our 700 seat amphitheatre and is next to the impressive foyer area and entrance. The dining area, which seats 175 people, can include the use of our kitchen for reheating purposes only.
Activities Studio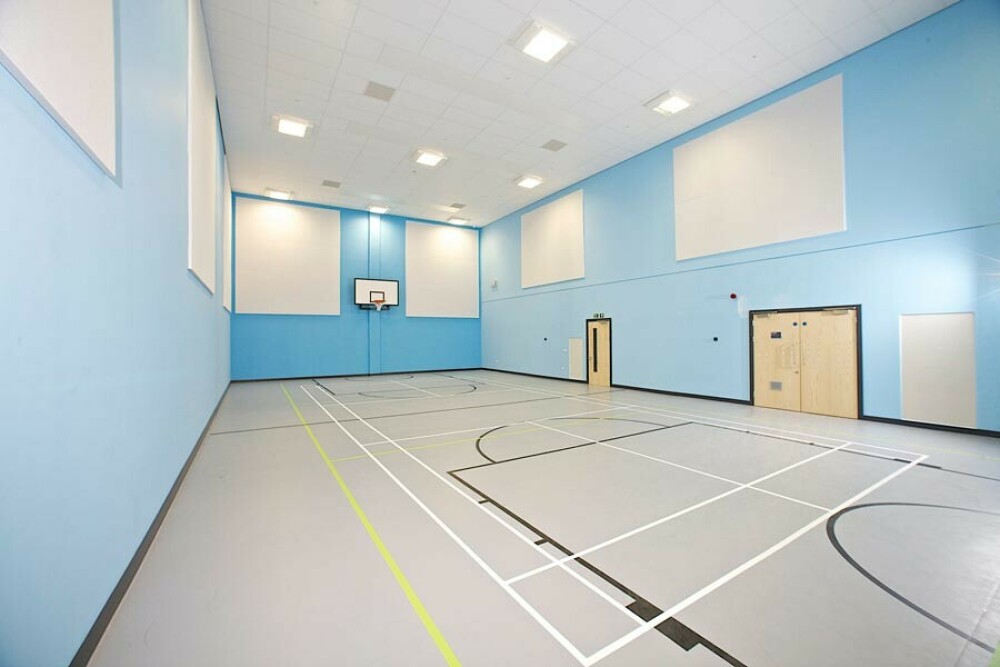 Our Activities Studio is available to hire with its impressive quality flooring, lighting and sound within this facility.
Amphitheatre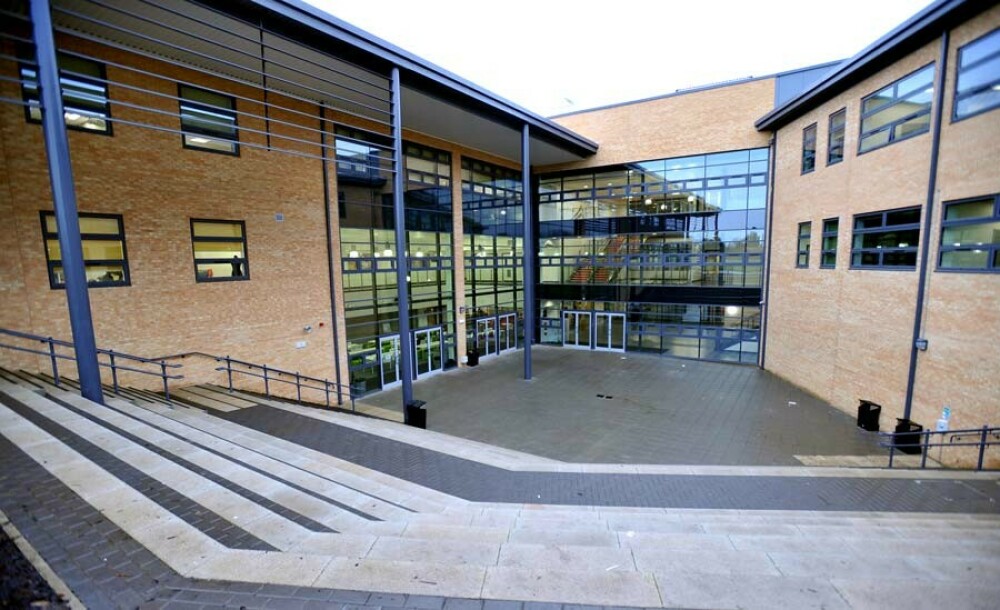 The amphitheatre provides an ideal outdoor opportunity to put on performances, concerts or conferences. Seating over 700 people with power supply this offers a unique opportunity for drama or music groups to perform.
Main Hall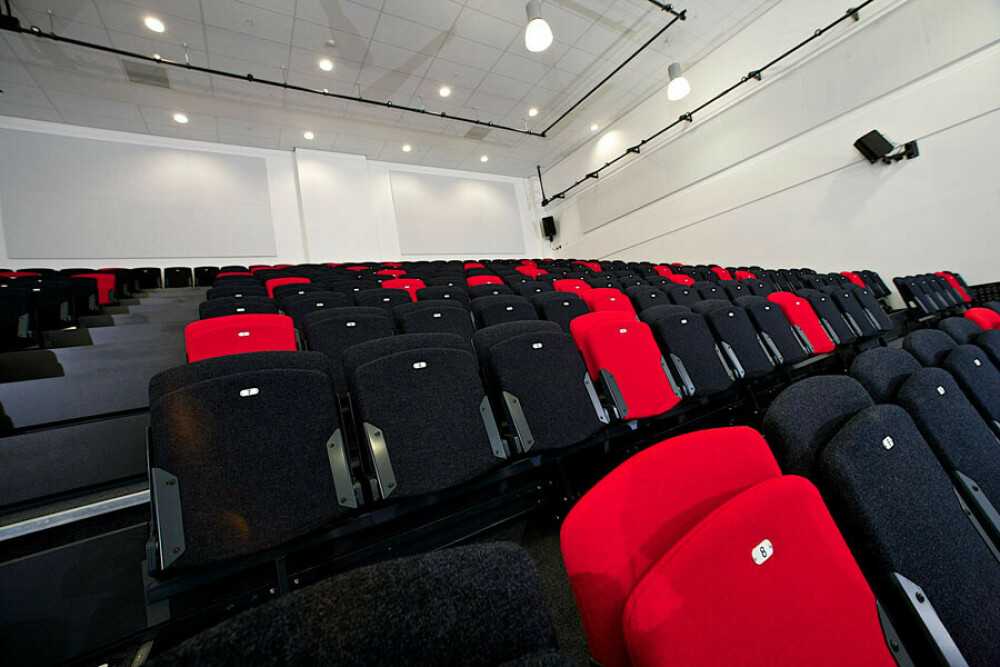 Our main hall can seat up to 255 with our retractable seating system. A further 45 can be seated with temporary seats giving a total capacity of 300 seats.  This provides an ideal venue for conferences or performances.
Independent Work Areas
There are 3 separate Independent work areas within the college which can be hired for less formal occasions. Group work, clubs, smaller parties can all be facilitated in these areas.
We aim to support our locally community in whatever way we can. Please come and discuss with us how The City of Leicester College can accommodate your function.
HIRING OUR FACILITIES
If you are considering hiring The City of Leicester College to host your function or event and would like to view our premises, please email events@tcolc.aspirelp.uk
HIRING TIMES
Please note the building needs to be clear by 22:00 therefore all functions need to end by 21:30 during the week.
| | |
| --- | --- |
| Monday | 17:00 to 21:30 |
| Tuesday | 17:00 to 21:30 |
| Wednesday | 17:00 to 21:30 |
| Thursday | 17:00 to 21:30 |
| Friday | 17:00 to 21:30 |
| Saturday | 09:00 to 22:00 |
| Sunday | 09:00 to 21:00 |
Hire times outside of those specified and during the school holidays may be available upon request and at the discretion of The City of Leicester College.
The cost of Public Liability Insurance is included in the cost of hire of regular sports, and non-sports hirers. One-off function/private events must provide their own event insurance. Insurance starts from as little as £51, and can be sourced by following this link:
Event Insurance
For your safety and security while using our facilities, please be advised that CCTV Cameras are in operation across the site.
Please note The City of Leicester College as part of its premises licence operate a no alcohol policy and no naked flames e.g. candles, mangalfera.