Anti-Bullying
The Diana Award Anti-Bullying Programme raises awareness of bullying behaviour and supports schools and young people to tackle it across the UK and beyond. We have a team of students who have volunteered to be Anti-Bullying Ambassadors (ABAs) who support and educate others on anti-bullying to ensure all students feel safe and secure in our college.
We are working towards securing the 4 different badges available through the work we do as ABA's, the badges include community, respect, online safety and wellbeing. More information on The Diana Award can be found here - The Diana Award Programmes and Initiatives.
Meet our Anti-Bullying Ambassadors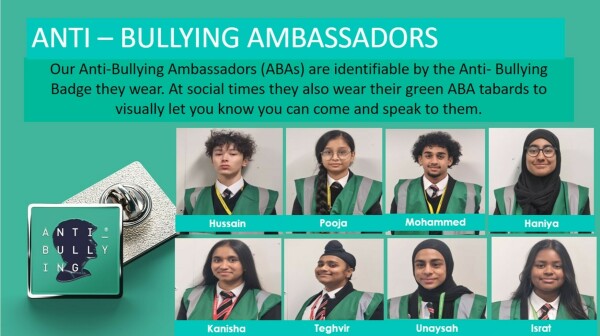 "If you are concerned about bullying please contact us by finding us on duty / around school or by emailing us at defeatbullying@tcolc.aspirelp.uk"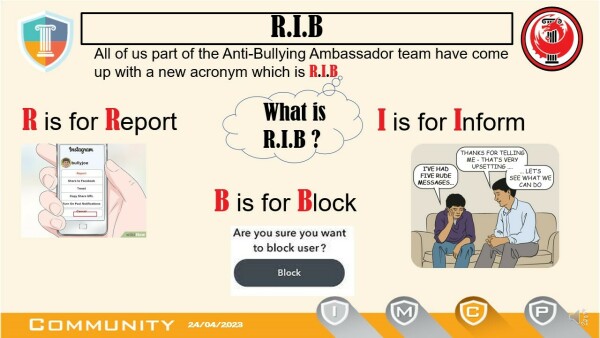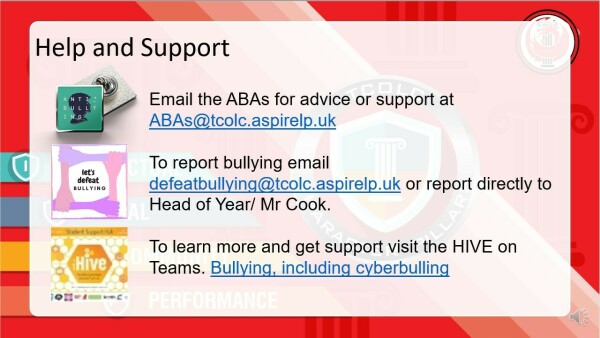 Parents and carers can email defeatbullying@tcolc.aspirelp.uk, contact the school directly or for impartial advice please see guide below:
Parent's Guide to Anti-Bullying
Our ABA's have successfully completed anti-racism training with the Diana Award to work towards gaining their 'Respect' Badge.